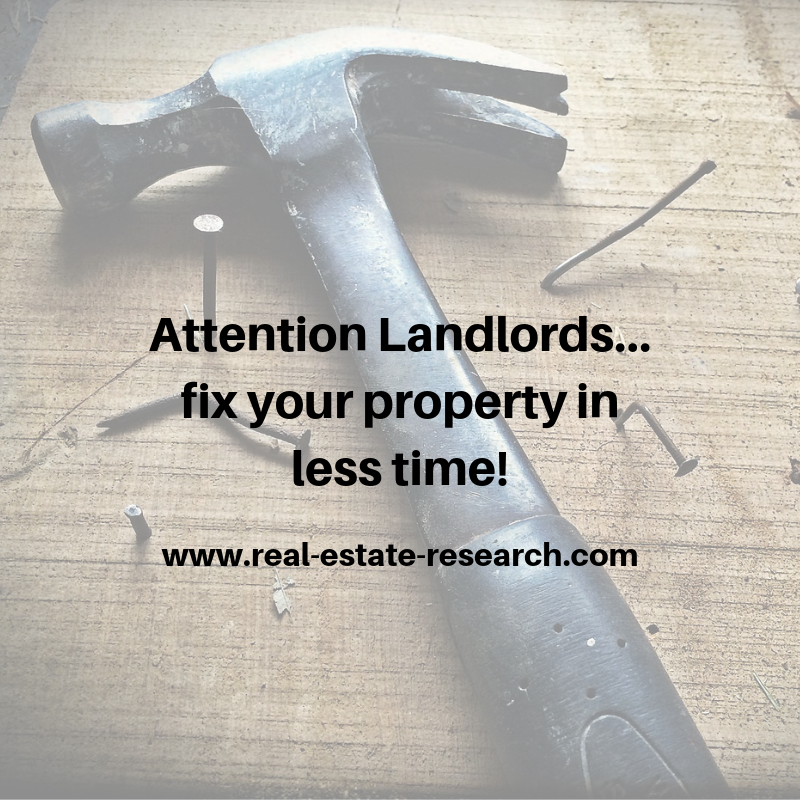 Friends,
Are you a landlord?
Then, this is the article for you!
When it comes to real estate investing, we all feel pressed for time…
Everything has a deadline… whether it comes to paperwork, deals, or properties, it is incredibly easy to lose track of time.
As a landlord, we're always in a rush and looking for shortcuts.
Here's a great article about making  improvements to your property… in just one day!
Read this now:  Improve your property in one day! 
Good Investing,
Brian
Publisher
real-estate-research.com