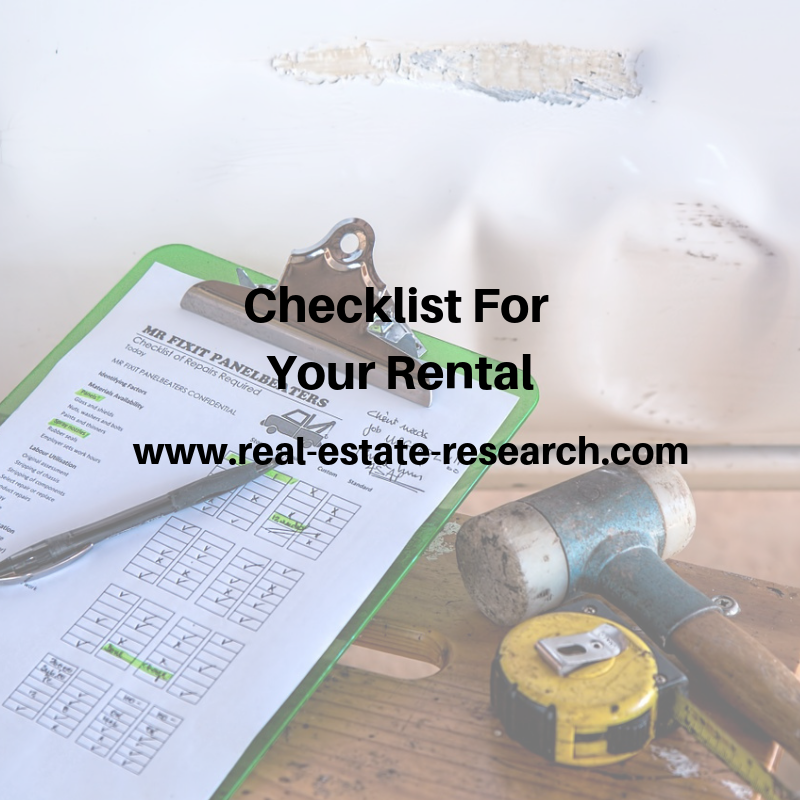 Hello friends,
Are you renting out real estate?
Then you need a checklist.
It's a must have and every successful rental owner I know has a detailed move in – move out checklist.
Here's one example to get you started – It's generic enough to cover a bunch of stuff, and you can always use it as a base to create your own!
Download the file here:
https://wp.zillowstatic.com/18/MoveinMoveout_Checklist-b6a4eb.pdf
Good Investing,
Brian
Publisher
real-estate-research.com