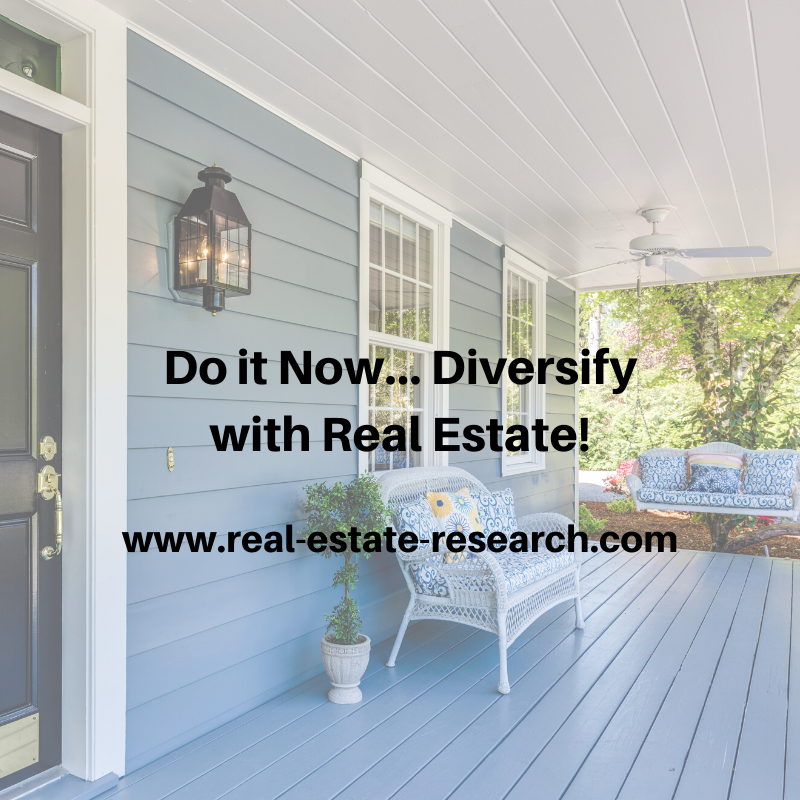 Friends,
The start of a new year (and a new decade) is right around the corner.
As you look out at the next 10 years… tell me, what do they hold?
Are you going to put a kid or two through college? 
Are you planning the trip of a lifetime… or saving for that dream car?
Maybe you're thinking about retiring between now and 2030 – it's a new decade after all!  
Everyone has dreams and goals… and most importantly, we all want to  retire at a decent age!
Some try to play it safe with their investments while others take risks.  But to make the most money, we need to agree on one fact… diversification is critical.
You probably already have a stock portfolio… so now's the time to consider adding real estate into the mix!  
Publisher's Note:  This will be the last article of the year… I hope everyone has a happy and safe holiday season.  We will see you in 2020!
Good Investing,
Brian
Publisher
real-estate-research.com