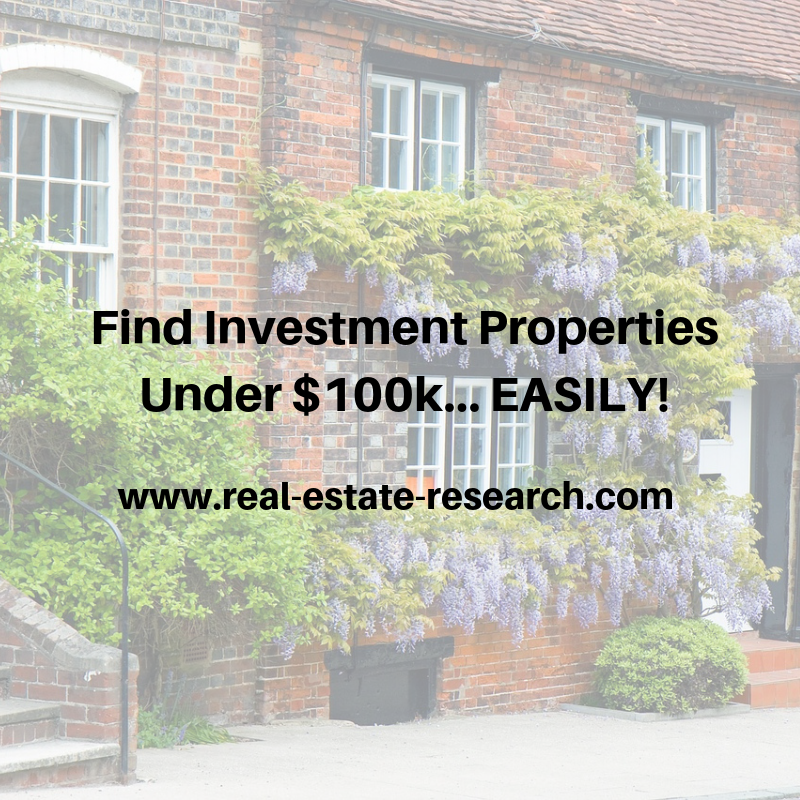 Friends,
You don't need to buy a million dollar house to profit!  When investing in real estate, it's always great to keep an eye on lower priced properties too!
Profits can be found anywhere.. and sometimes buying lower priced houses can lead to large profits…
Here's a list of places where you can easily find properties under $100k.
Some of these areas are a pleasant surprise…
Good Investing,
Brian
Publisher
real-estate-research.com