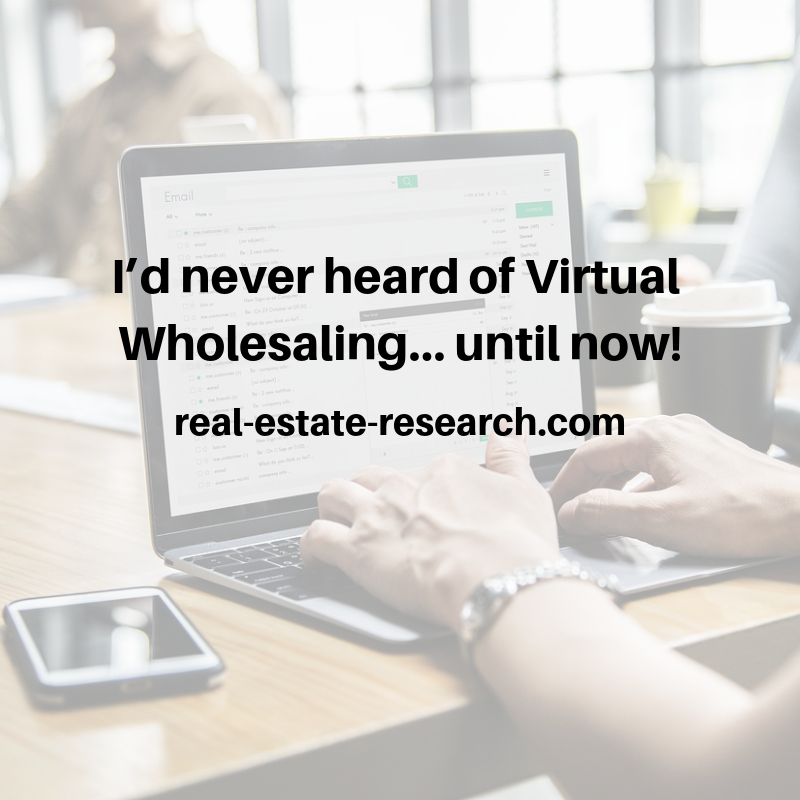 Hello friends,
Business is constantly changing… and real estate is no different.  Every year, new technology changes how we do our job.
Don't be afraid… technology isn't a bad thing.  
Consider virtual wholesaling…  
Without technology, it would be impossible.
I stumbled across an article that gives a good overview of what virtual wholesaling is and how you can do it yourself!
I highly recommend giving it a read.
https://www.lauraalamery.com/virtual-wholesaling
Good Investing,
Brian
Publisher
real-estate-research.com