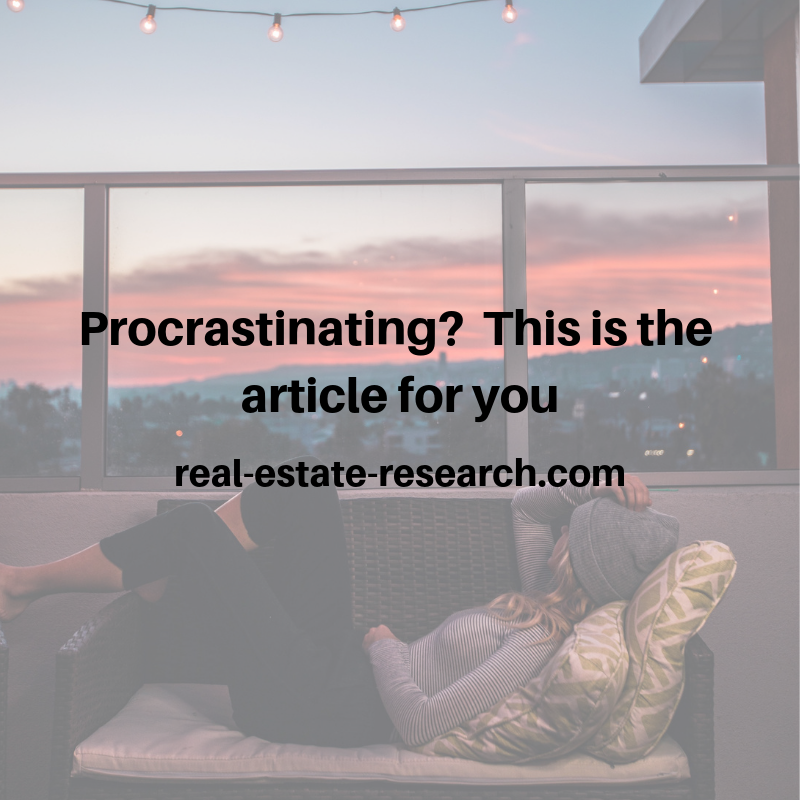 Hello friends,
Welcome to MARCH!  As the year continues on, I'll admit, I sometimes struggle to fight the monster called procrastination.
It can be especially difficult when running your own business… and don't let anyone tell you investing in real estate isn't a business (or seem like a full time job).
Procrastinating tempts even the most motivated of workers!  So today, I've found an article on how to put an end to the monster that is procrastination.
Read it here… https://www.strategicrealestatecoach.com/2018/10/19/9-steps-to-avoid-laziness-and-procrastination/
I think following these nine steps will energize you… pump up your motivations… and destroy laziness!
Good Investing,
Brian
Publisher
real-estate-research.com