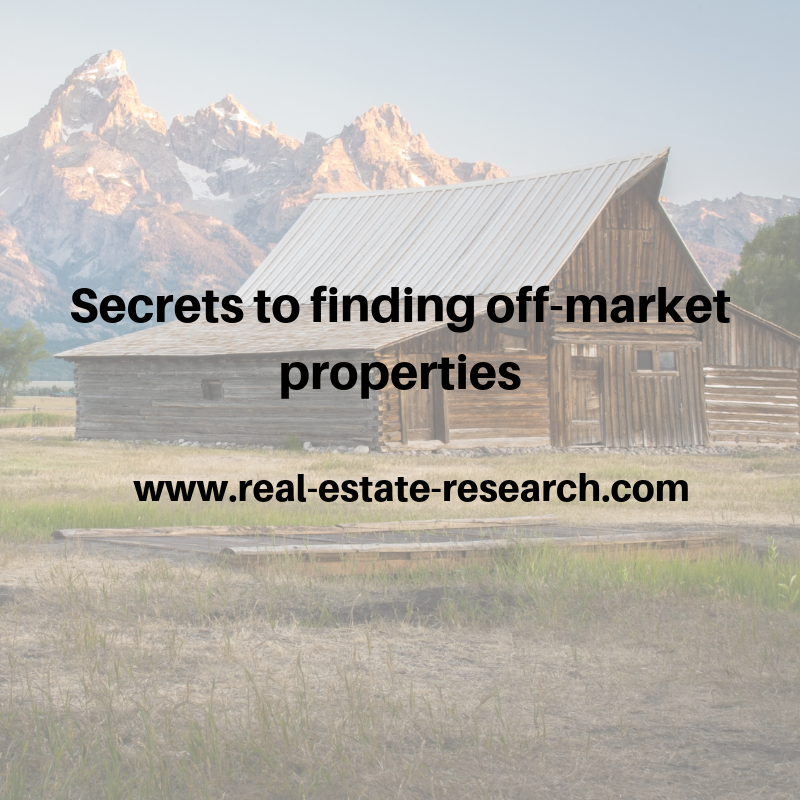 Friends,
Have you been looking for the perfect investment property?
It seems to take forever to find one.  It can be daunting to look for potential properties, and finding an off-market property is even harder.
It turns out there's a secret to finding off-market houses… 
Here's the link:
https://investfourmore.com/off-market-properties/ 
Make sure to watch the video too. 
Good Investing,
Brian
Publisher
real-estate-research.com