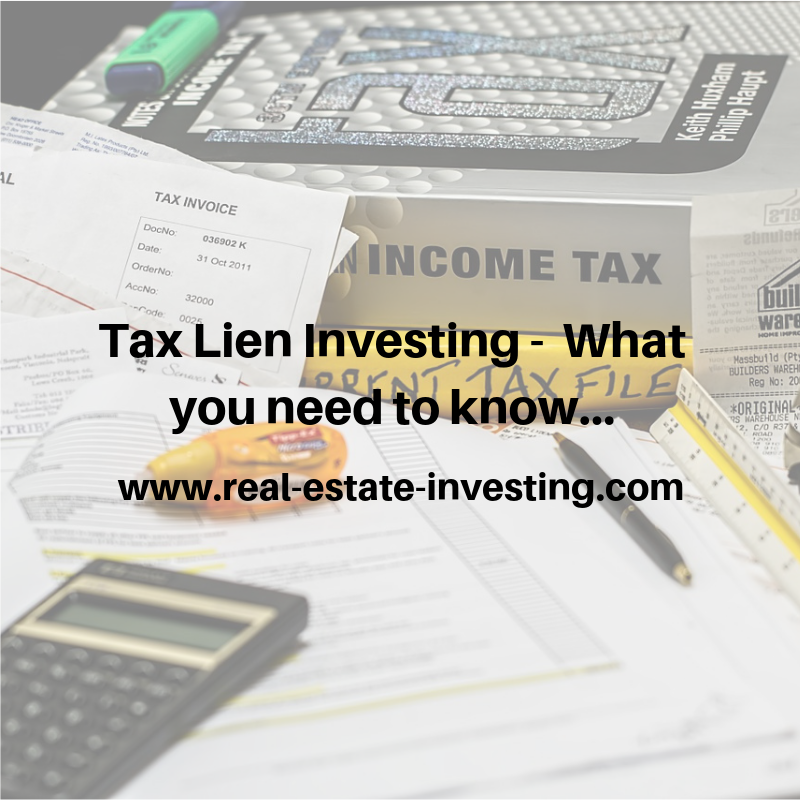 Friends,
Taxes were done months ago… so many people won't think about taxes again until next April.
Do something different.  Think about taxes for a few minutes right now.
Have you heard of a tax lien?
To put it simply, a tax lien is when an owner of a property does not pay their property tax. 
Tax lien investors pay the tax for the property owner.  And of course, you get a good return on your money.  
Wait – don't jump in right away… you should be aware of the pros and cons.
Here's an article all about tax lien investing.  It goes over the good, the bad, and the ugly.
https://www.freedommentor.com/tax-lien-investing-pros-and-cons/ 
Good Investing,
Brian
Publisher
real-estate-research.com