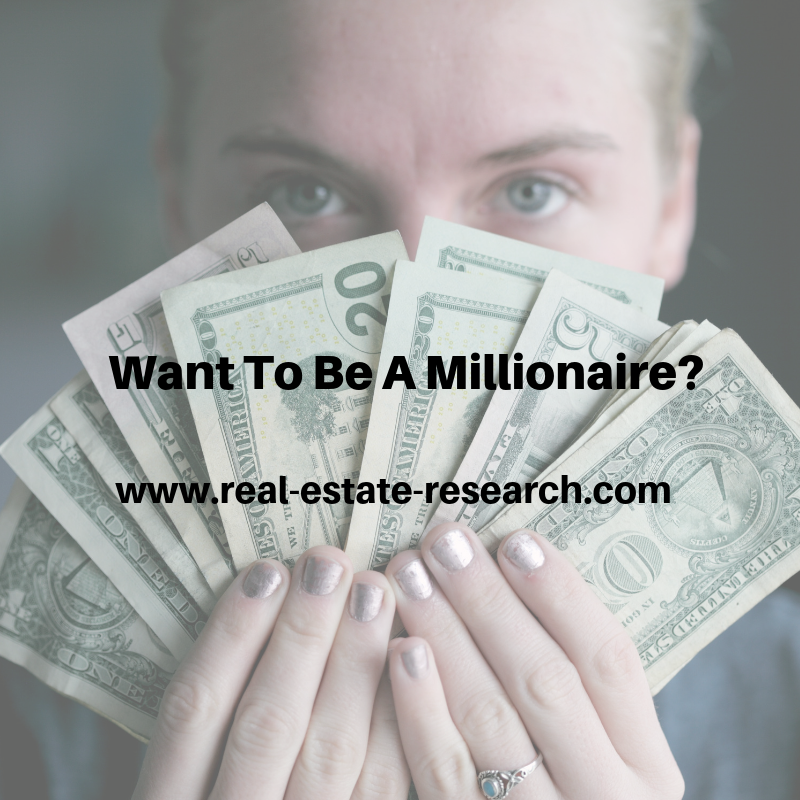 Friends,
This is the first post of the new year – 2019… and I've got a great one for you.
If you've ever dreamed of being a millionaire, here's everything you need to know…
It's a great interview of 100 millionaires, and some commentary about how they built their wealth and what investment choices they made.
Hint: Many of them invest in real estate!
But that's not all.  They live a lifestyle that's very affordable and "under budget".
If you want to model your life after a millionaire, give this blog post a read… it's quite eye opening.
The article is called: 13 Surprising Facts from 100 Millionaire Interviews and What We Can Learn from Them
Here's the link:  https://esimoney.com/13-surprising-facts-from-100-millionaire-interviews-and-what-we-can-learn-from-them/
Happy New Year – and Good Investing,
Brian
Publisher
real-estate-research.com