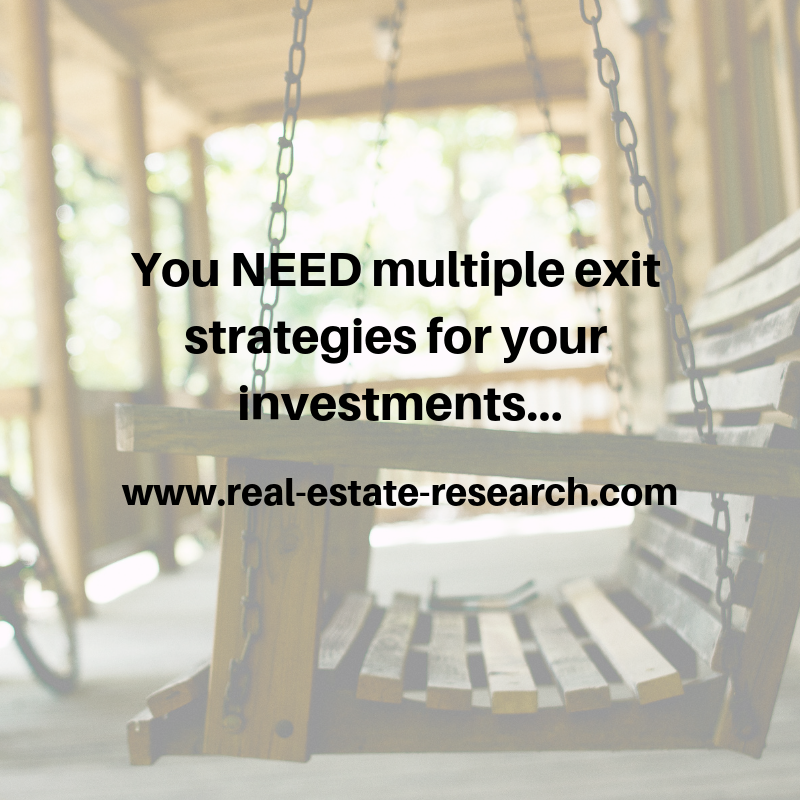 Friends,
Are you STILL trying to sell your real estate investment?  Feeling stuck?
Sometimes it's more important to know how to GET OUT of a real estate deal… sometimes that's the most important part!
Here is an interesting podcast on that very topic.
This podcast discusses having multiple exit strategies for every deal.
I found it fascinating.
Good Investing,
Brian
Publisher
real-estate-research.com